Pallet Racking, Shelving, and Mezzanine Floors from the Industry Leader
Maximize

Your Space,


Minimize

Your Costs
Welcome to A1 Racking – your premier source for space-saving solutions. Our focus is on pallet racking, shelving, and mezzanine floors that maximize your space while minimizing your costs. With versatile shelving, cost-effective pallet racking, and space-expanding mezzanine floors, we've got you covered.
A1 Racking and Shelving Storage Solutions
26 Years Of Pioneering Excellence
Having established ourselves as one of the most respected businesses in Scotland for over 26 years, we attribute our success to the long-term relationships we have built with our loyal customers. We believe that all of our customers deserve the highest level of service, and we are committed to providing them with exactly that.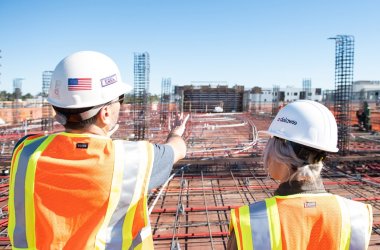 Shelving
Discover our adaptable shelving options, which are ideal for storing everything from minor components to heavy-duty items. Designed to accommodate your space and specifications, our shelving maximises productivity.
Pallet Racking
Unlock your business's full potential with our diverse pallet racking options, available both new and second-hand. Experience cost-effective storage solutions tailored to your business.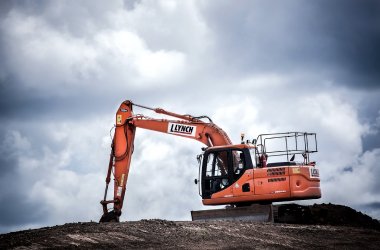 Mezzanine Floors
We have new and 2nd hand mezzanine floors suited to fit your floor space. Why move and pay more rent every year when you can double your floor space and stay where you are?
Racking Inspection
Safety is our priority. Our fully qualified A1 Racking inspectors ensure the safety of your pallet racking. Schedule an inspection today for peace of mind.
Ongoing Maintenance
Keep your operations running smoothly with our expert racking maintenance services across Scotland. Minimize downtime and maximize efficiency with A1 Racking.
Experience the A1 Advantage
We Are Committed to You and Your Business
Elevate your storage solutions with A1 Racking and Shelving. Request a quote today and experience the difference.
With over two decades of experience, we bring expertise, customization, cost-efficiency, safety, and minimal downtime to the forefront of your storage solutions.
Alice Howard
A1 Racking and Shelving completely transformed our warehouse. Their mezzanine floors doubled our usable space, and their attention to safety during inspections gave us peace of mind. Highly recommend!
Nathan Marshall
A1 Racking saved us a lot of money by selling us used pallet racks that work just like new." Their repair service is excellent, and we've had very little downtime. Very good value!
Ema Romero
The A1 Racking team knows how important it is to make the best use of space." We were able to grow without having to move because of how well they designed and installed upper floors. Great customer service!
Ann Smith
This team has always done a great job for us over the years we've worked with them. Their custom shelving solutions have made it much easier for us to keep track of our goods. Very good service and goods!
Ready to Work Together? Build a project with us!
Frequently Asked Questions
Yes, we offer both new and second-hand pallet racking options. This allows us to provide cost-effective solutions without compromising on quality.
Absolutely! We specialize in tailoring storage solutions to meet your specific needs. If you have unique requirements, don't hesitate to reach out, and our team will work with you to find the best solution.
– With over two decades of experience, we are pioneers in the industry. Our commitment to safety, cost-efficiency, and client-centric solutions make us a trusted choice for all your storage needs.